ORGANISE YOUR STAND: EXPLORE THE OPTIONS
Find out what your options are and choose the perfect way to present your books, media and services.
You can find more comprehensive information about presenting at Leipzig Book Fair in our exhibitor brochure (PDF, 3 MB)
Your trade fair stand at Leipzig Book Fair
Having your own trade fair stand is the best way to present your company and products. Your own stand not only gives you total freedom when it comes to design but also guarantees you the undivided attention of visitors to your stand.
FAIRNET is your on-site specialist and can offer you a complete stand with personalised design options on request. You can find detailed information on the various options here.
Overview of complete stand packages (PDF, 146 kB) for download
Note: The following applies to all stand variants: arrangement and design of the equipment as shown in the illustration. You may not nail, drill or screw anything onto the wall elements. Adhesive material must be removable without leaving any residue.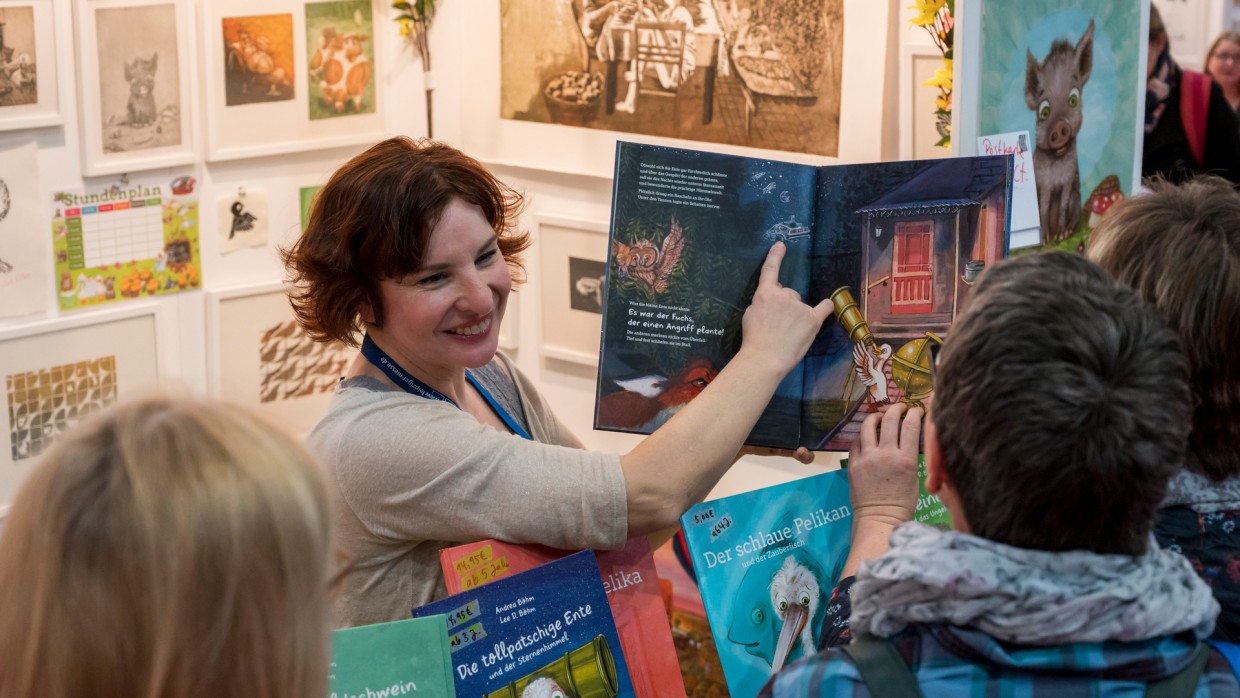 Trade Fair Stands in the the Book Art & Graphic Design trade fair area
Book Art & Graphic Design is a special exhibition area focusing on aesthetically pleasing, well-designed books as high-quality cultural assets. To this end, we have developed special stand construction variants to assist you in showcasing works. The different variants are presented below.
Tip: Since the 2020 Book Fair, only 3 sqm can be booked in the Marktplatz Druckgrafik (marketplace for graphic prints), with areas marked by the layout of the carpet. The artists' stands will retain their size of 1.50 m x 1.50 m.
Overview of complete stand packages for Book Art & Graphic Design (PDF, 135 kB) for download