02/09/2020
Leipziger Buchmesse
Leipzig Book Fair will take place from 27 - 30 May 2021
The Leipzig Book Fair is held together with the reading festival "Leipzig liest", the Manga Comic-Con and the Antiquarian Book Fair next year from 27 to 30 May at the fairgrounds of the Leipziger Messe. The Leipziger Messe has reached this decision in consultation with the Advisory Board of the Leipzig Book Fair.
Federal Cultural Minister Monika Grütters is supporting the Leipzig Book Fair with one million euros from the economic stimulus programme NEUSTART KULTUR to mitigate the consequences of the corona crisis for the industry. The funds are planned to be used to promote exhibitor participation, digital projects and to ensure safe working conditions and accommodations for exhibitors and visitors.
Martin Buhl-Wagner, Managing Director of Leipziger Messe: "First of all, the health and safety of our exhibitors and visitors is a top priority for us. We are taking this into account with the meticulous implementation of our hygiene concept, which has already been approved. As a reliable and competent partner of the book industry, we are creating a flexible framework with the new dates so that the Leipzig Book Fair 2021 can be a successful and enjoyable event".
Oliver Zille, Director of the Leipzig Book Fair, explains: "Holding the Leipzig Book Fair in May gives us more flexibility in organising the event. In respect to the pandemic situation, we can also use the outdoor area and thus have more space for the reading festival "Leipzig liest" and the Manga Comic-Con. The 2022 Leipzig Book Fair will take place again in March as usual."
The format of the Leipzig Book Fair 2021 is now gradually being refined. The exhibitors will receive further information on the postponement and the adaptation of the concept at the end of September.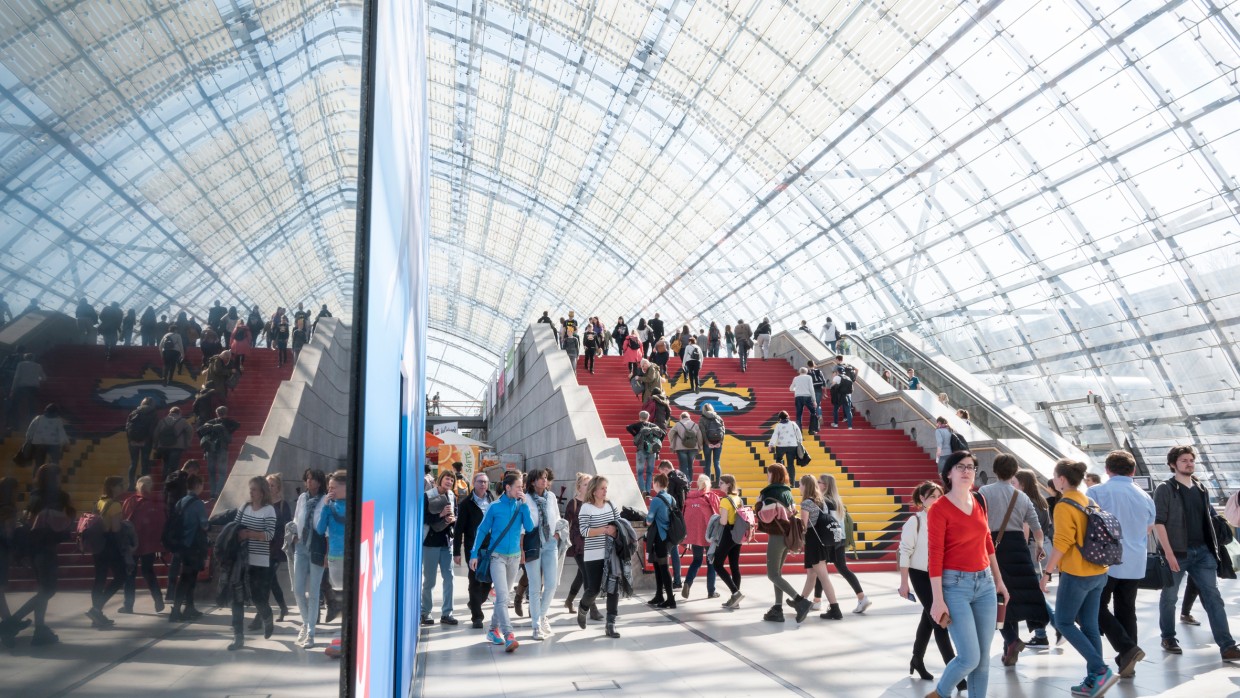 Back to all news